Sunshine Succulents worked with a client to create this beautiful super wok display.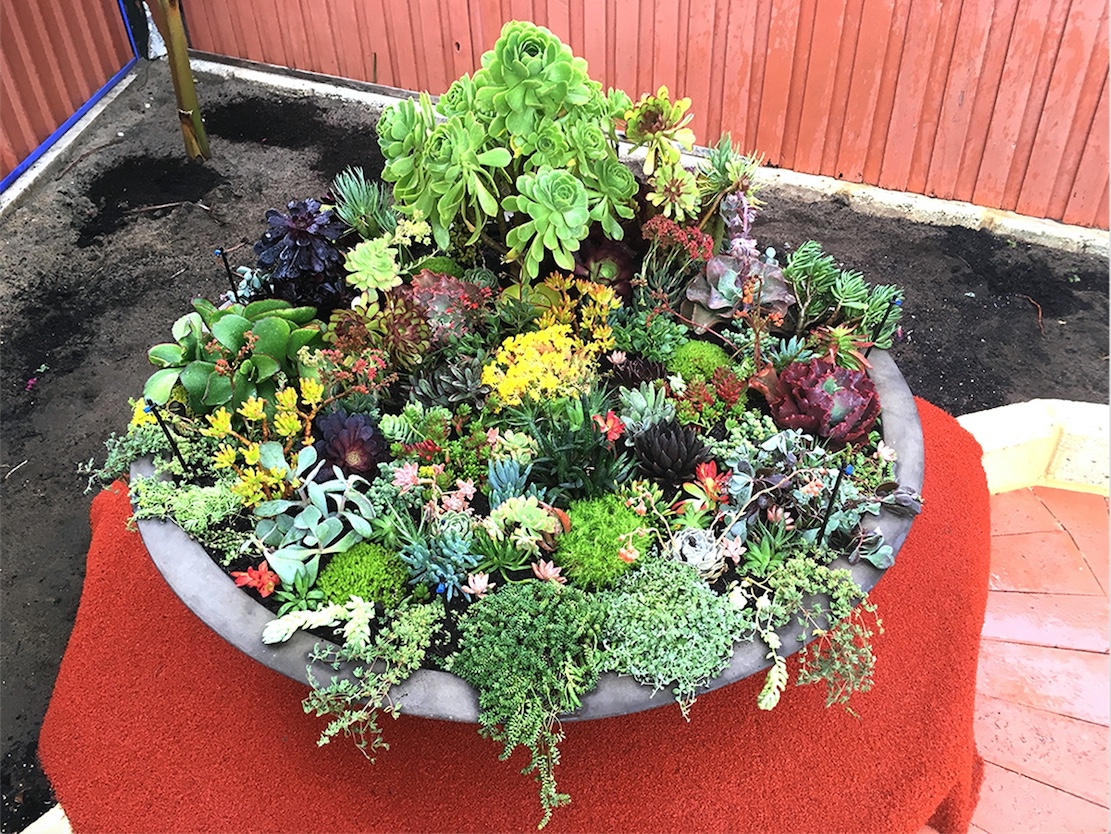 The job took 7 hours but as you can see it was worth it for such a beautiful end result. The process that we used is how I plan out most of my bowls and arrangements. Having a plan before you buy succulents is always a good plan too as you'll need an idea of how many you will need to buy and what types.
If you need any assitance with picking succulents we are always happy to help with this or even with arrangements. Give us a call to chat about your options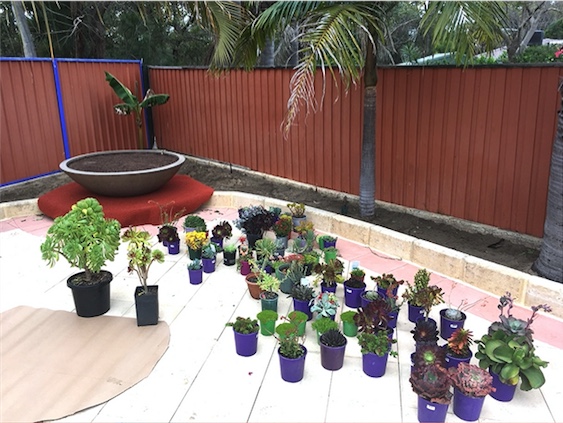 It it always recommended to have a plan before planting the succulents. As you can see below we cut out a paper template to figure out the basis of our arrangment.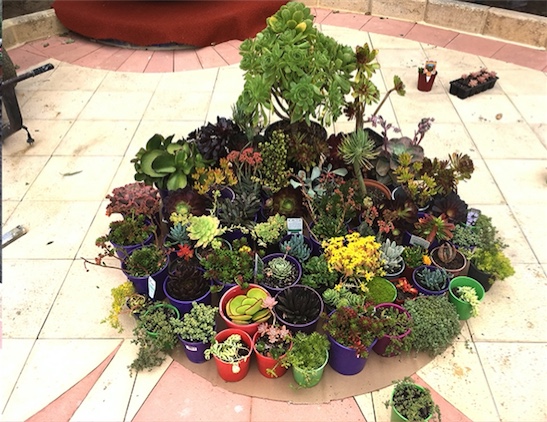 It was a beautiful final piece and our client was thrilled with it.
Some tips for outdoor succluent arrangments.
As you can imagine succulents living outdoors have some different care needs than succulents living indoors.
The main issue in Australian summer is the harsh sun, succulents love sun but we can burn in Australian summer so make sure to place your sucllent arrangements in a semi shaded area, espically with a succlent bowl of this size you can't move it easily so spending some time thinking about placement is important.
What to think about arrangement placement?
Sunlight - succleunts need sunlight or they will lose colour
Shade - summer months the sun might be too much and burn succulents if they are in direct sunlight.
Access to water, whether you are hand watering or have a retic system set up in summer Succents will need to be watered 2-3 times a week.
If you are having any issues with your succulents please don't hesitate to call Karen for assistance.